February 27, 2018
List of New Upcoming Hollywood Animated Movies in 2018
List of New Upcoming Hollywood Animated Movies in 2018 with Releases Date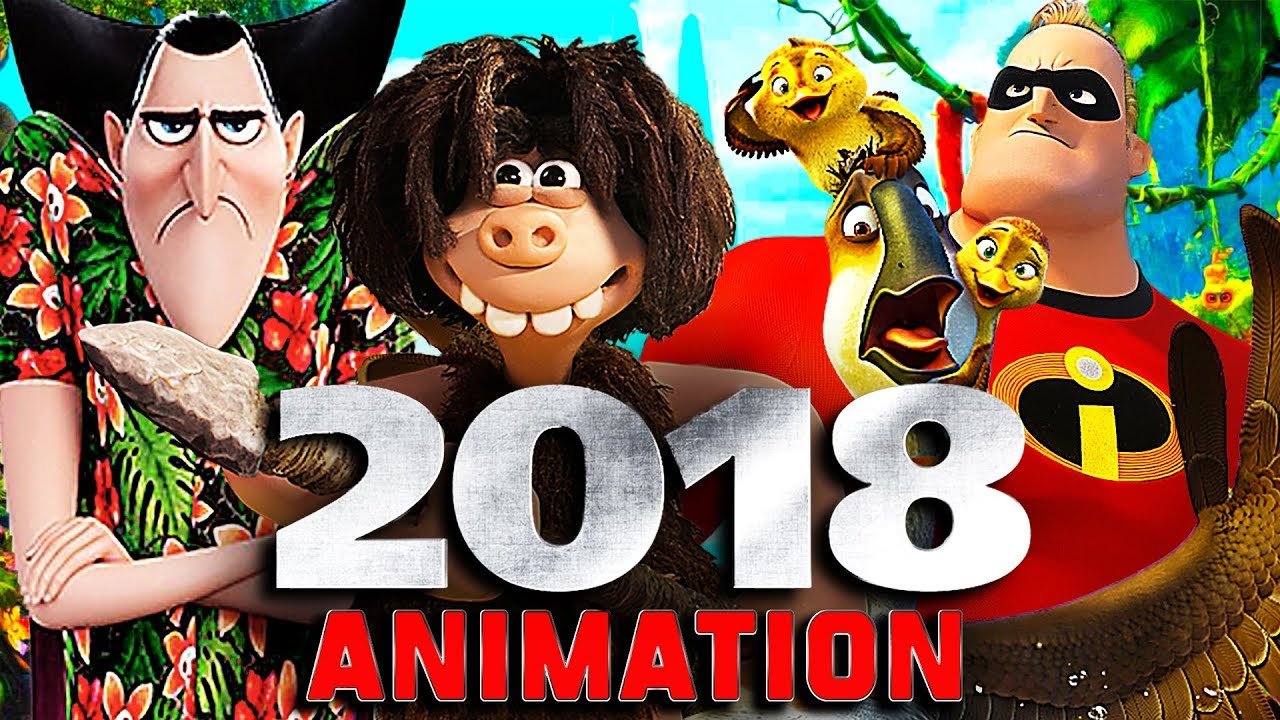 2017 which had been a very moderate and unsuccessful year for animated movies, 2018 promises to be a bustling time for studios and fans of animation. Disney, Pixar, Aardman, Sony, Warner Bros., Universal/Illumination, and even DC Comics – everybody got an animated film set for this year, in 2018.
Today's we are very willing to introduce the most awaiting animated movies list of 2018 with all you all. The studios whether they are Disney, Sony, Pixar, Illumination or DreamWorks release their upcoming movies timetable further, it is exceptionally hard to state which animated movies are coming out and when. So we are here to enable you to out with this easy animated movie schedule of 2018 which we made for our viewers. Here we will keep all of you guys updated with the most recent arrival of animated films of 2018. The list we are giving may change as the released dates continue changing and shifting according to the accessibility of dates, also the movie titles are included according to the reports. So here we will keep updating the upcoming 2018 animated cartoon movies schedule to illuminate you guys about your most eagerly awaited animated movies to your nearest theaters.
Movies Name

Release Date

Star Cast

Director

Genre

Studios

Anubis

23rd March 2018
Nick Krause, William Salyers
Chris Wedge
Animation

Blue Sky Studios, 20th Century Fox

Isle of Dogs

23rd March 201

Bryan Cranston,

Edward Norton, Bill Murray, Jeff Goldblum, Kunichi Nomura, Greta Gerwig

Wes Anderson

Animation

Annapurna Pictures[1]

Indian Paintbrush

American Empirical Pictures

Scott Rudin Productions

Sgt. Stubby: An American Hero

13th April 2018
Gerard Depardieu, Helena Bonham Carter,

Logan Lerman

Richard Lanni
Animation

Fun Academy

Duck Duck Goose

20th April 2018
Jim Gaffigan

Carl Reiner, Zendaya, Lance Lim

Christopher  Jenkins
Animation

Original Force Animation

The Incredibles 2

15th June 2018
Holly Hunter, Craig T. Nelson, Sarah Vowell, Huck Milner, Samuel L. Jackson, Raymond Ochoa
Brad Bird
Animation

Walt Disney Pictures Pixar Animation Studios

Ant-Man and the Wasp

6th July 2018

Hannah John-Kamen, Evangeline Lilly, Paul Rudd, Sharon Stone, Michael Douglas, Hannah John-Kamen
Peyton Reed
Animation

Walt Disney Pictures, Marvel Studios

Hotel Transylvania 3

13th July 2018
Adam Sandler

Andy Samberg

Selena Gomez

Genndy Tartakovsky
Animation

Sony Pictures Animation

Amusement Park

10th August 2018

Matthew Broderick

Jennifer Garner

Jeffrey Tambor

Kenan Thompson

Ken Jeong

Mila Kunis

John Oliver

Dylan Brown
Animation

Paramount Animation

Nickelodeon Movies

Ilion Animation Studios

S.C.O.O.B.

21st September 2018
NA
Tony Cervone
Animation
Warner Bros, Atlas Entertainment

Smallfoot

28th September, 2018
Channing Tatum,

Zendaya

Gina Rodriguez, LeBron James, Danny DeVito

Ryan O'Loughlin, Karey Kirkpatrick, Jason Reisig
Animation

Warner Animation Group

Zaftig Film

Big Hero 6 Sequel

5th October 2018

James Cromwell

Alan Tudyk

Daniel Henney (flashback voice acting)

Stan Lee

Daniel Gerson

Paul Briggs

Katie Lowes

Frank Welker

Don Hall and Chris Williams
Animation

Walt Disney Animation Studios

How the Grinch Stole Christmas

9th November 2018
Benedict Cumberbatch
Peter Candeland,

Yarrow Cheney

Animation
Universal Pictures,

Illumination Entertainment

Ralph Breaks the Internet: Wreck-It Ralph 2

21st November 2018

John C. Reilly

Sarah Silverman

Jack McBrayer

Jane Lynch

Rich Moore

Phil Johnston

Animation

Walt Disney Pictures

Walt Disney Animation Studios

Spider-Man: Into the Spider-Verse

14th December 2018
Shameik Moore

Liev Schreiber

Mahershala Ali

Brian Tyree Henry

Bob Persichetti

Peter Ramsey

Animation
Columbia Pictures

Sony Pictures Animation

Marvel Entertainment

Marvel Animation

Pascal Pictures

Puss in Boots 2: Nine Lives and 40 Thieves

21st December 2018
Antonio Banderas
NA
Animation
DreamWorks Animation, 20th Century Fox
So this is a list of most awaited animated movies coming/releasing in 2018. So Check your favorite upcoming animated Hollywood movie release date on your calendar to watch it with your friends and family.