April 4, 2018
List Of Top Effective Parenting Skills To Be A Good Parent
Good Parenting skills to develop a great relationship with Parents and Children
Parenting is an art which is enriched with daily experiences. All parents want their child to be the best. No matter what your profession is, being a parent is your most important & rewarding job. Every parent would love to know how they can be better guardians to their valuable youngsters. Good parenting skills will help to develop a great relationship between you and your children. Good parenting is important in order to help your children grow into confident and well-adjusted individuals.
Parenting involves a certain amount of discretion. There is no one standard rule for all children. Different children may need different levels of attention, expressions of love, and toughness. It's not easy to teach your toddler to become well-behaved.
Parenting is not trouble-free as many of you guardians would have realized at this point. These are some tips which will help to make the journey smoother and easier. Here are some effective parenting tips or positive parenting tips for parents and their benefits to the child. These are some easy ways to become a better parent which you can apply in your everyday life while bringing up the kids.
Know Where Your Kid Is 
Kids need to be close to their parents. But any case, you should know where your kid is, who he is playing with and when he will be home. In other words, you must make sure about the safeness of your child.
Ensure That Your Kid Have A Healthy Diet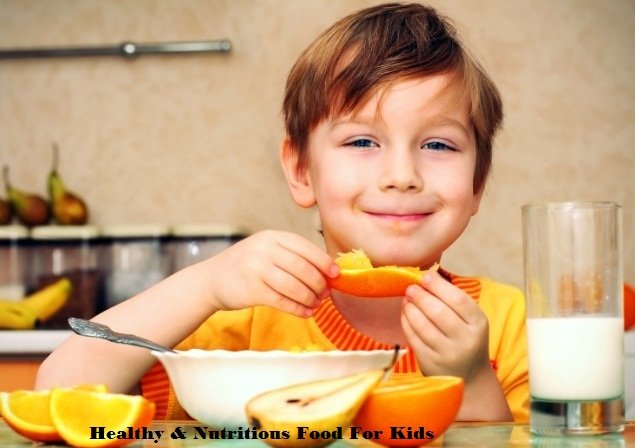 Kids require healthy foods to have normal growth, including both the physical and mental improvement. If their diet is high in fat or calories, they may have obesity. If kid's diet is poor at calories, nutrients and necessary minerals and vitamin, they can't achieve maximum height, weight, and intelligence like different children. In addition, parents also control eating habit in a kid. If you continue feeding your child, he may keep eating.
Build up Healthy Eating Habits from a Young Age
Make it a point to give healthy food to your child from a young age. Give them organic foods rather than chips and pizza. If your children used to eat healthy and nutritious food right from a young age, then it is to be expected that the habit will continue till adulthood. Food habits developed at a young age often remain on till later in life.
Never Ever Compare
It is a wrongdoing to compare your children to anyone. Be it their friends, siblings, cousins or even associates. One should comprehend that every child is unique and extraordinary. A child can have his/her own dreams and desire and it is the duty of parents to respect their aspirations. Subsequently, it is important to acknowledge your children as they are and give them a chance to seek after their fantasies and interests the way they need.
Don't Rely Too Much On Others Ideas
When you turn into a parent, everyone will be prepared to give all of you sorts of advices and undesirable suggestions. But this does not mean that you follow whatever is advised to you. The best is to comprehend that every family has their own particular story and totally unique conditions. You know your children best and you are the best person to judge what is correct and what is wrong with them.
Give Unconditional Love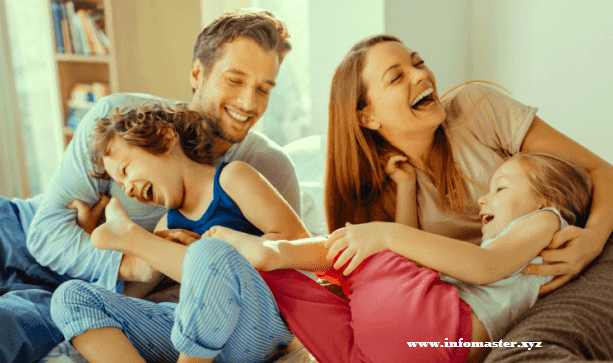 The childhood is the time when you can spend the maximum amount of time with your child. When they grow into teenagers and adults, then they get so busy with their own lives. You should try to spend maximum time so that you may collect as many as happy memories as possible of each age of your child from toddler to teenager. Let them know how much you love and that you will always love them.
When they develop into adolescents and grown-ups, they get so occupied with their own lives. You should endeavor to have however many as glad recollections as would be prudent of each age of your youngster from little child to adolescent. Tell them the amount you cherish and that you will dependably adore them.
Minimize Pressure
Simply, you should not shout at your kid and not force them to do anything whatever you want. Instead of influencing your kids to get fear, why don't you observe whether your child is uncomfortable, at that point improve him change his better mood?
Minimize Rules
It's necessary to implement rules to your child when it comes to issues like learning time, bedtime, tooth brushing or TV watching.
Rules are good for children but many rules can make children fight against those rules. So, instead of making many rules, minimize some and focus on the best way to help your child follow practical rules.
Correct Mistakes, Don't Scold
As a good parent, you should correct the mistakes whatever your child made. Scolding cannot make the situation better, even make it worse. So, make sure that you reprimand his behavior, not your child. Avoid using humiliating and rude tone. Besides, don't reprimand him in front of his friends or in public. He will get embarrassed and hate you so much He is only a baby however he knows about this thing and you shouldn't pass away one of these good parenting skills.
Be consistent when you enforce limits.
Make Them Feel In Safe Hands and Set a Positive Example
Your child should feel the safest in the company of his parents. Never make an unfriendly situation at home. Children are often afraid of arguments or quarreling between parents. Keep in mind that toddlers learn behavior by viewing the way parents act. Your actions can be stronger than your words. Thus, set a positive example and your child will follow your lead.
Know and Understand Your Kid Deeply
As a good parent, you should recognize what your baby is considering, what he expects, what are his passions and dreams. At that point, you can make a bonding with your child. When there is an understanding between a child and his parents, you will be able to teach him all the more effective. He, therefore, will be able to build up all his knowledge and express his good behavior with everyone.
Take a Look at Your Expectation
All parents look forward to a bright future for their child that he will become. So, what you expect from him? You should try to instruct him right. For instance, to teach him to be honest, you must be an example first.
Spend Ample Time With Your Children
Many working parents come home late at night, by which time their children are already in bed. Make it a point to have at least one meal together as a family. Basically, you should try and make it a point to do something together as a family. There is hardly any quality time spent with children. So, in spite of your busy schedules, you should always spend a lot of time with your child. There is no alternative or substitute for this. Discussing day to day activity, going out or doing some activity together works wonders in strengthening your relationship with your child.
Help Your Children Increase Their Social Skills
You must try to teach them basic good etiquette and help your children to increase their social skills.
Have Faith in Your Child
It's a good idea to give your child a chance to get things done alone. Even if they fail while doing it, they learn from their failures. But again, your role as a guide comes into the picture here.  You should have faith in your child and allow them to make mistakes and learn from them.
Try to Make Your Children Independent 
When young birds are ready to fly, let them out of the nest, let them fly independently. Try to make your child independent and confident. Do not make everything easy for your child as this will make them more dependent on you. Children should be given an opportunity to do simple tasks which can be possible by them, without the parent doing it for them. A few parents do everything for their children which can cause problems later on in everyday life. When children get used to do all things independently, they become more confident which in turn increases self-esteem.  Also, avoid doing your child's homework. Some parents do their child's homework which is not correct. You can guide your child and help them when they are doing homework, but do not do it for them. Influence your child to do some small activity at your home like cleaning of the house, folding of clothes, and cooking, etc will help them to learn basic life skills which everybody needs to know.
These are some effective parenting tips which can help parents during the journey of parenthood. Make sure to be good role models for your child as parents are the biggest role models for children. Recollections of parent-child relationship are special to every parent and child and these hold a special position in every parent and child's heart. If you are really interested to give your child a good upbringing, you should first transform yourself into a peaceful, loving and perfect human being. So you can develop better positive and peaceful attitude in your child.