March 30, 2018
Top 8 Popular Search Engines in the World (Updated 2018)
List of Top 8 Popular Search Engines in the World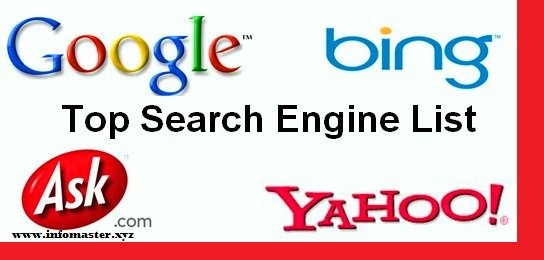 Search engines have an effect on every person because search engines provide information within a second. Nowadays everyone before buying any product, do searches on the internet to get the information about that product. Everyone knows about Google search engine because most of us use the only Google search engine. But, there is a lot more search engine available on the internet. Likewise, these search engines serve millions of search queries every single day. You may wonder to know these most popular search engines in the world.
Today the time has been changed and everyone depends on search engines. Also, students are more dependent on the search engines for searching a question and their queries.
WHAT IS A SEARCH ENGINE?
A Search engine is basically a program, a program or web-tool to seek web pages, images, videos and documents on the internet. For example, Google and Yahoo.
In addition to Google and Bing, other search engines that may not be so popular but still serve millions of search queries per day.
 Google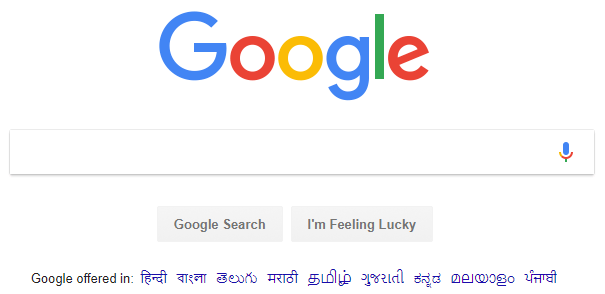 Founded by Larry Page and Sergey Brin in 1996, Google has become the largest and most popular no.1 search engine website in the world. There is no need for further introductions. Google offers many products like Google Mail (Email service), Search engine, Google maps (Maps and navigation service), Google Plus (Social networking site), Google Drive (Cloud Storage), Google Allo (messaging app), Google keep.
Also, Google offers their other popular service and products like YouTube (Video Sharing website), Android (Mobile OS), Chrome OS. The search engine giant holds the first place in search with a surprising difference of 66% from second in place Bing. Google is also overwhelming the mobile/tablet search engine market share with 93%.
2.   Bing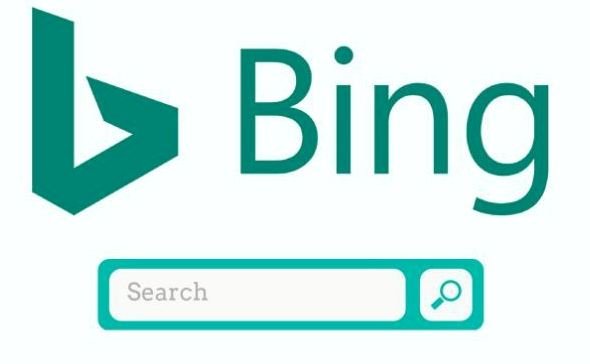 Bing is another search engine that is given by Microsoft. Microsoft launched Bing in 2009 to go up against Google. Microsoft's has also previous search engine named MSN search was also launched in 1998 but in spite of their efforts, it did not get popularity like Google. Bing is now the second most popular web-based search engine and the third largest search engine after Google.
3.   Yahoo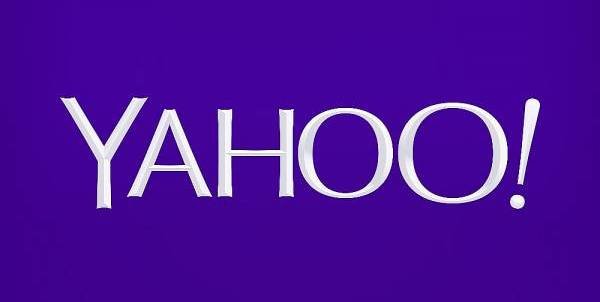 There was a time when Yahoo search was popular. But now the time has been changed. Yahoo is the third most popular search engine in our list. However, Yahoo is also most popular Email service provider according to reports holds the fourth place in search in the world and the third largest search engine in the US. Since October 2011 Yahoo search is powered by Bing. Yahoo has also been a strong player with an extensive user base in sports, news and finance sector and is still one of the top 5 digital media properties in the US market.
4.   Ask.com
Ask.com is formerly known as Ask Jeeves. Ask. Com is another popular search engine. In 1996, Ask.com was founded by Garrett Gruener and David Warthen in Berkeley, California. Ask.com receives approximately 0.16% market share in the search engine industry. ASK is based on a question/answer format where most questions in a query and answered by other users or are in the form of polls. Ask.com is not good for other searches.
5.   AOL.com

AOL is also known as America Online. The AOL network includes many popular websites like engadget.com, techchrunch.com, and the huffingtonpost.com. AOL is still one of the most popular and rightfully deserving top 10 best search engines in the world.
6.   Baidu
Baidu was founded in 2000 and it is the most popular search engine website in China. According to Wikipedia, It serves billion of search queries per month. Baidu is the most popular website in the world. In China, mostly all users using the Baidu search engine. Baidu is yet another popular search engine that rightly deserves to be on our list of top 10 best search engines in the world.
While Google rules the US search engine market, Baidu is the undisputed winner of search engine market in China with over 82% market share.
7.   DuckDuckGo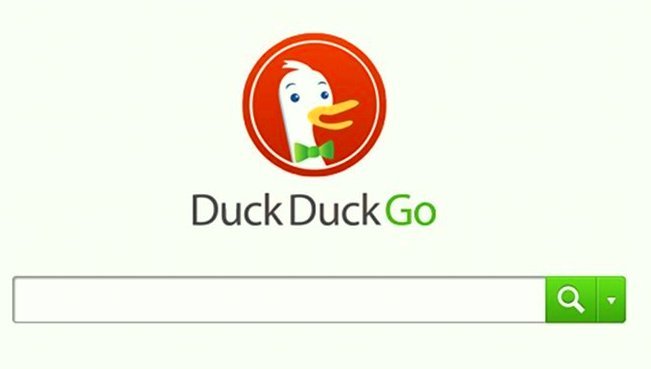 DuckDuckGo is also the most popular search engine. Having a number of advantages over the other search engines, It has a clean interface, it does not track users activity, it is not fully loaded with ads and has a number of features. DuckDuckGo began only in 2009 by Gabriel Weinberg but it's has carved a name and reputation as the best private search engine in the world.
YANDEX
Yandex is the most popular search engine in Russia. In fact, it is a Russian internet company. It was launched in September 1997. It has a 4th most popular search engine in the world. Yandex is also popular in some other countries like Kazakhstan and Belarus. Ukraine blocked Yandex in May 2017. It also provides services like Yandex maps, Yandex music, online translator, Yandex money and many other services.  You can also search videos and images in this search engine. According to Wikipedia, Yandex operates the largest search engine in Russia with about 65% market share in that country.
Final word
As a final word, the most popular search engine like Google, Bing, Yahoo are overwhelming the search engine market and has been used by most people in the world. These are the 8 best and most popular search engines in the world. If you search "What is the best search engine?" in any of the search engines listed above, you will get an answer that Google is the best and most popular search engine and Bing is in the second place (on a Global level).
The list is by no means complete and for sure many more will be made in the future but as far as the first places are concerned, Google and Bing will hold the leadership positions for years to come.